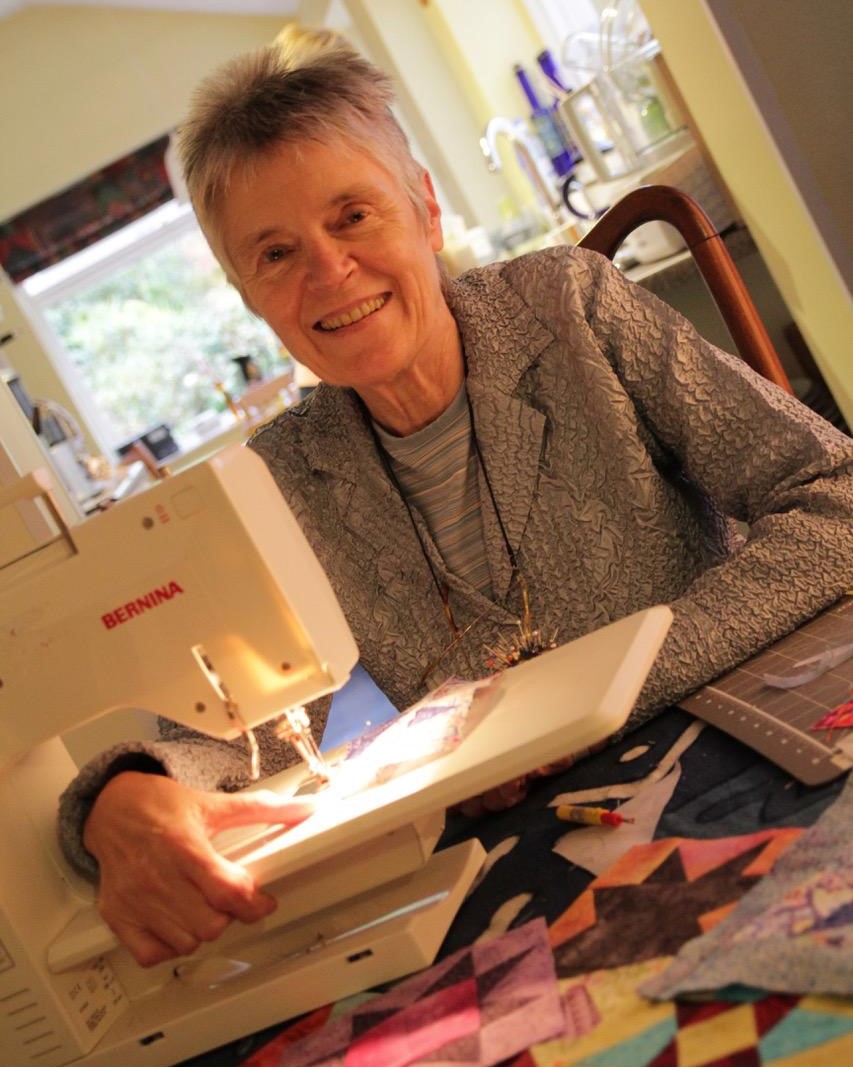 Click on her photo to contact by e mail.
KATHARINE GUERRIER
Katharine Guerrier has been making quilts and embroideries since 1980. She was trained at Camberwell School of Art in London and worked for some years as a teacher. Further courses in textiles followed, particularly the one year course in design and embroidery at Loughborough College of Art in 1983/4.
She has been a member of the Quilter's Guild and the Worcestershire Guild of Designer Craftsmen. Katharine's work has been featured in various magazines both British and American, and in her books. She is a regular contributor to current local and national quilt exhibitions, in September 2009 she was a guest exhibitor Quilters' Guild Show at Hever Castle, Kent, 'The Festival of Quilts' Birmingham 2003, where one of her entries won a first in its category, and in 2007 she was an invited exhibitor at that festival. Her work was in 'Rise and Shine' a juried exhibition at the Devon Guild shop in Bovey Tracey, Devon in 2001, the Quilters' Guild exhibition held at Lords Cricket Ground London in 1999, and The American Quilters' Society Exhibition in Paducah, Kentucky. U.S.A. She has worked as an occasional consultant exhibition organiser for Forge Mill Needle Museum and for five years taught on the City and Guilds patchwork and quilting course at Hereford Art College.
Her work draws on the traditional motifs of pieced patchwork, developing them to give a contemporary feel as shown in her retrospective exhibition, "Adventures in Colour" (2014) at Rhoudda Valley Heritage Park. An interest in all the Decorative Arts provides the motivation to attempt to create textiles which are original and collectable. In April 2018 Katharine was honoured with a life membership of the Quilters' Guild for services to quilting.
In 2019 Katharine's interpretation of a Snail Trail quilt was shown at the fifth China Patchwork and Creative Design competion and International Patchwork Seminar at the University of Keqaio, Zhejiang province China.
---
---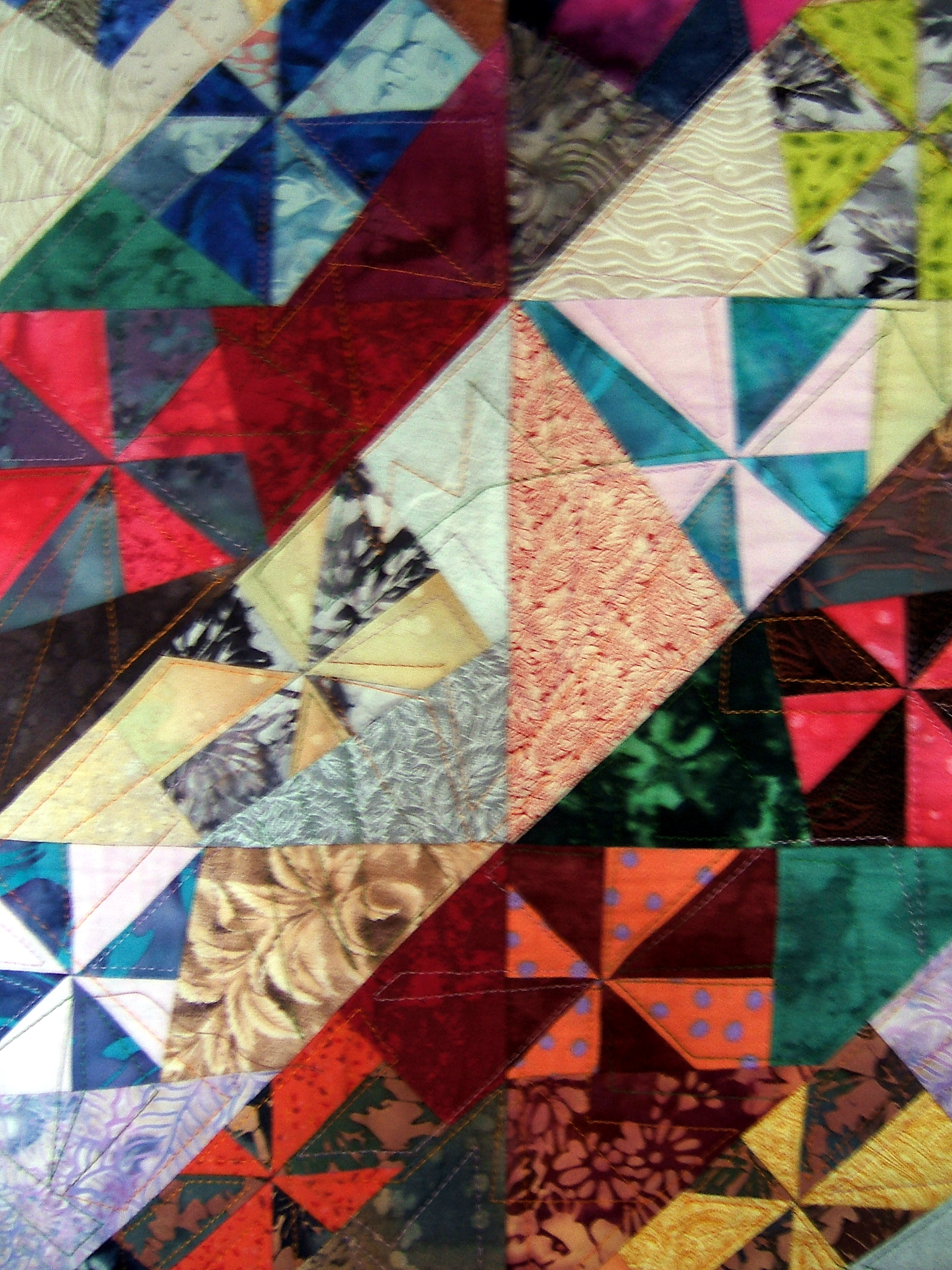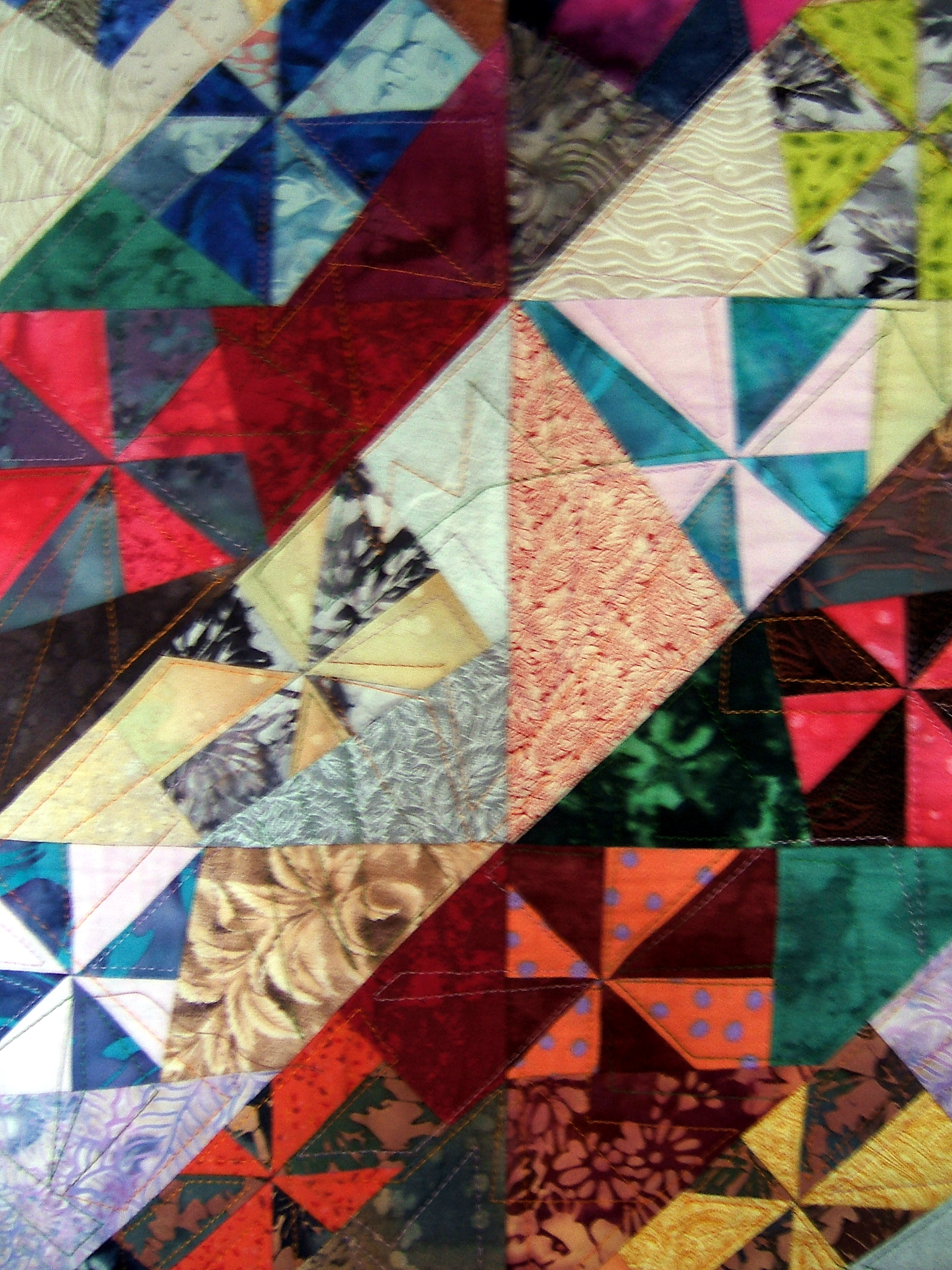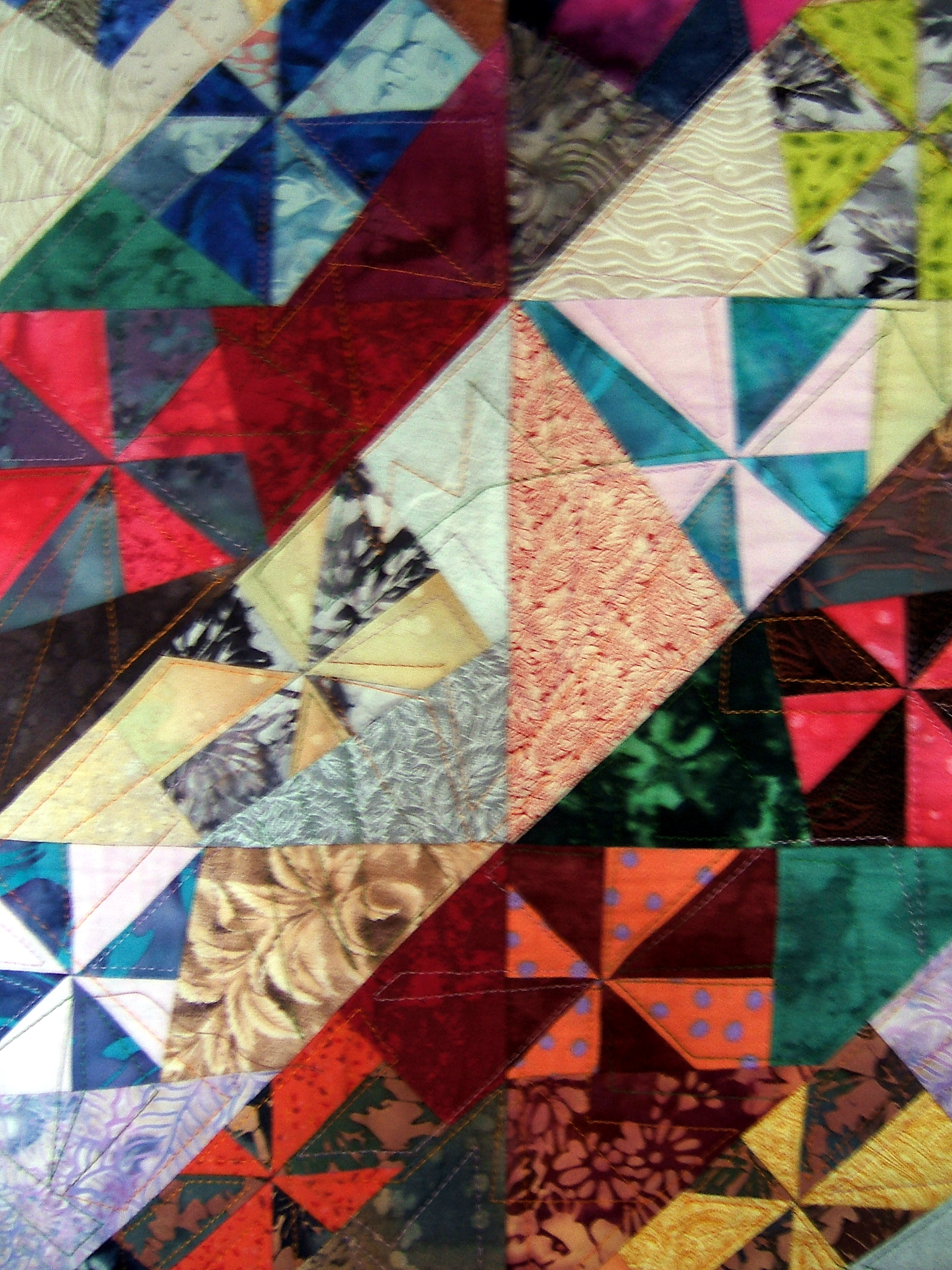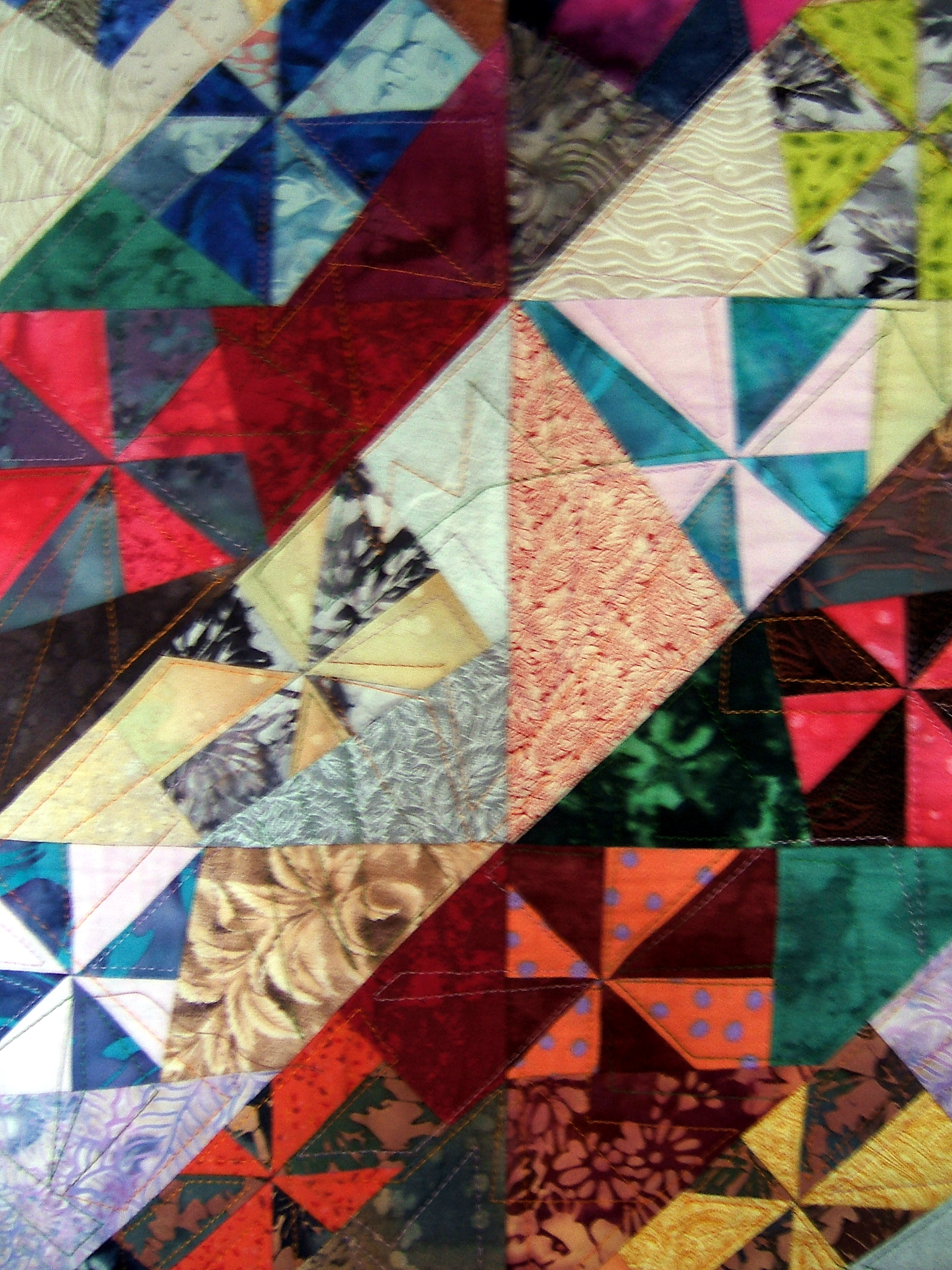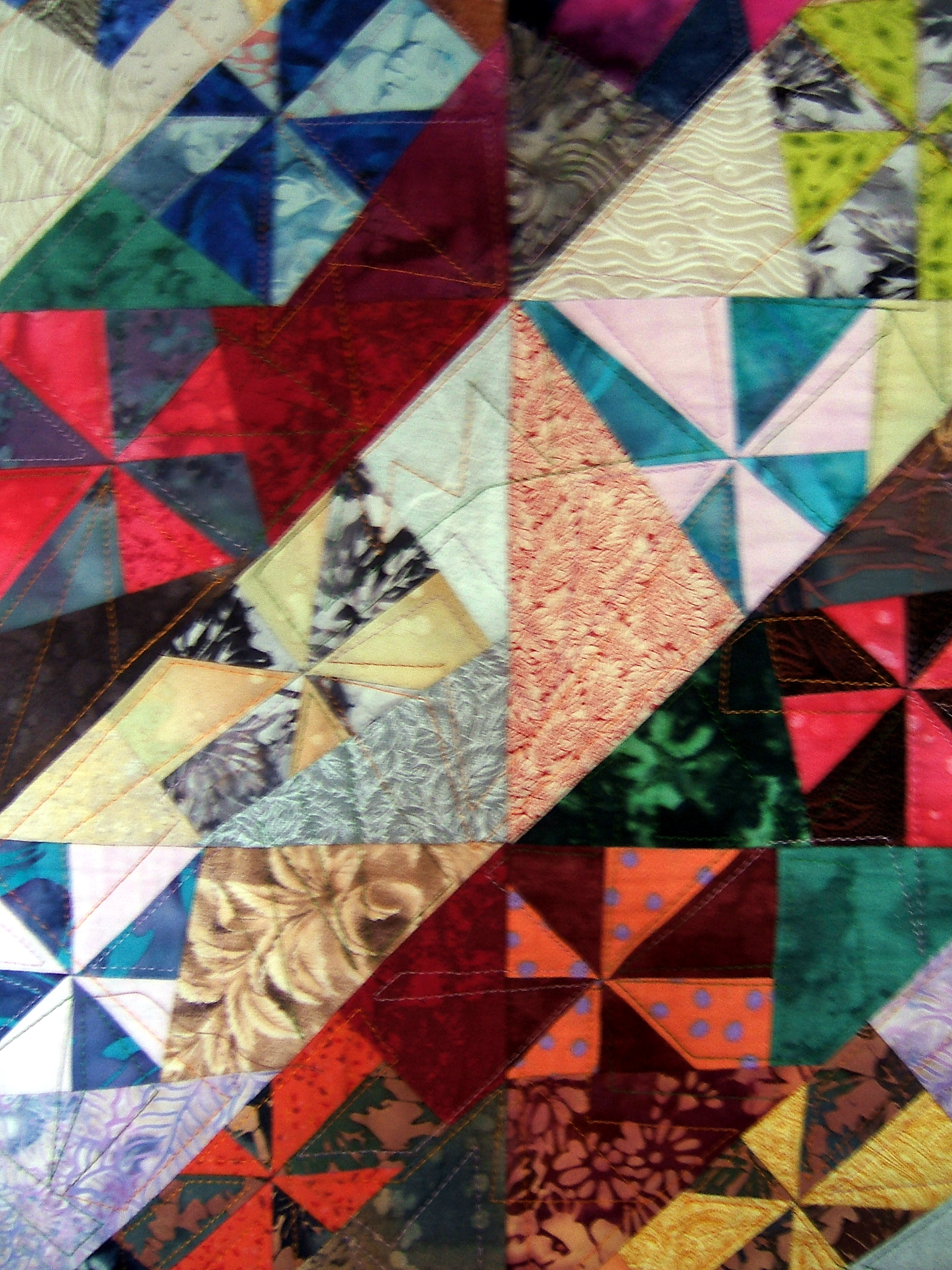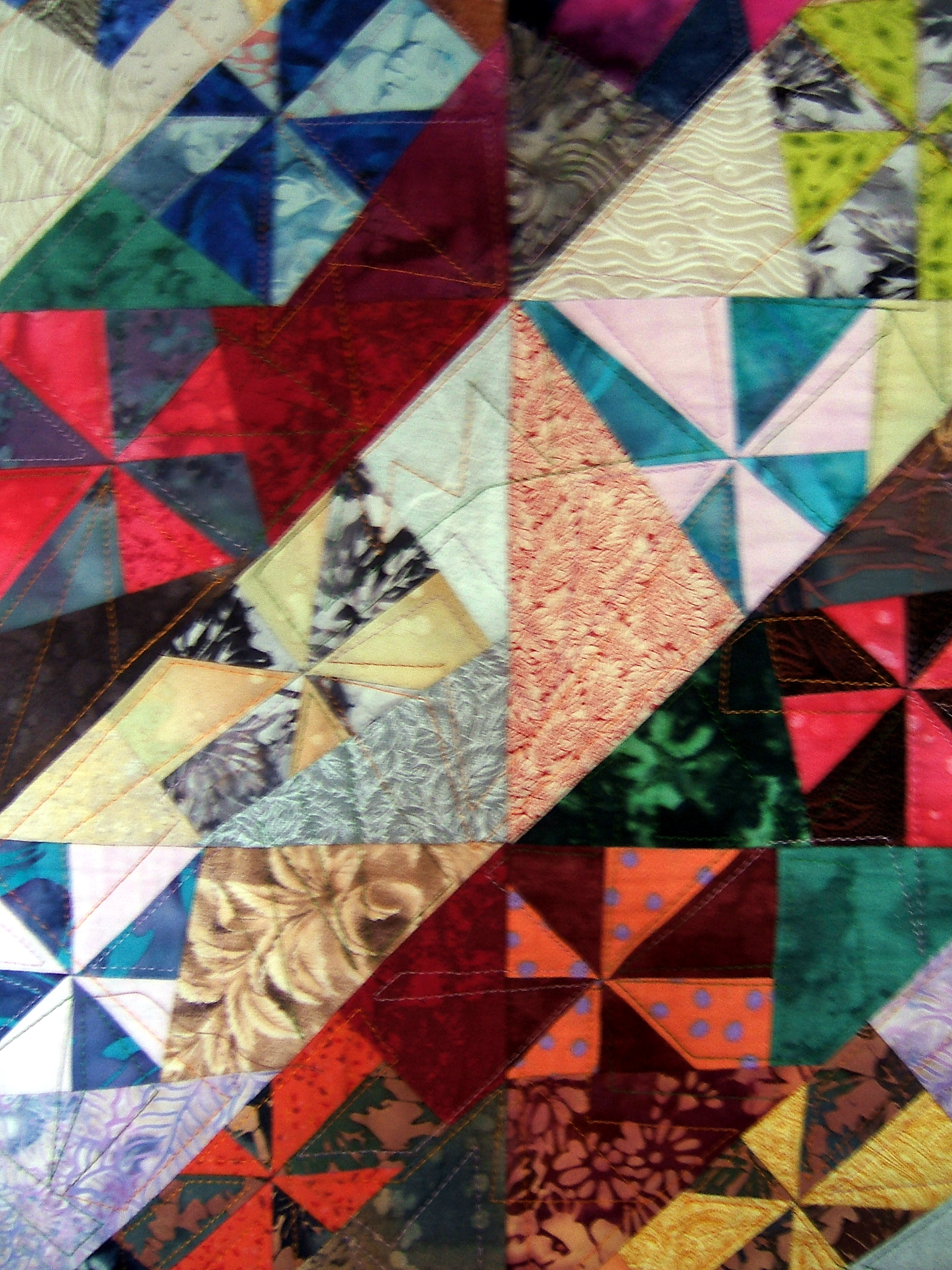 Katharine offers talks about her career
and her approach to design.
Now two Zoom Talks. 1. Mini Quilts 2. Katharine's Quilts from 1984 onwards.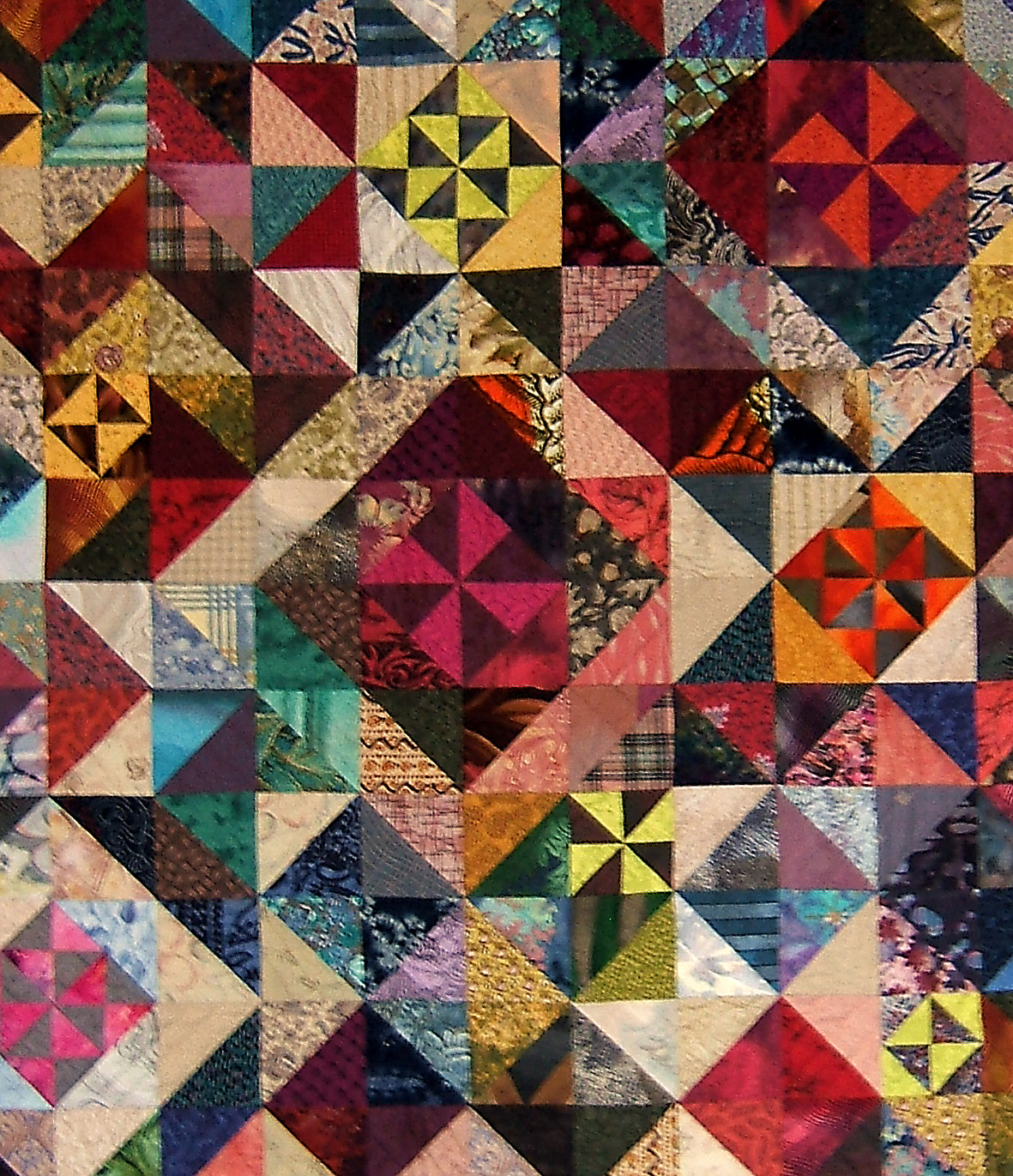 And
Practical workshops for all.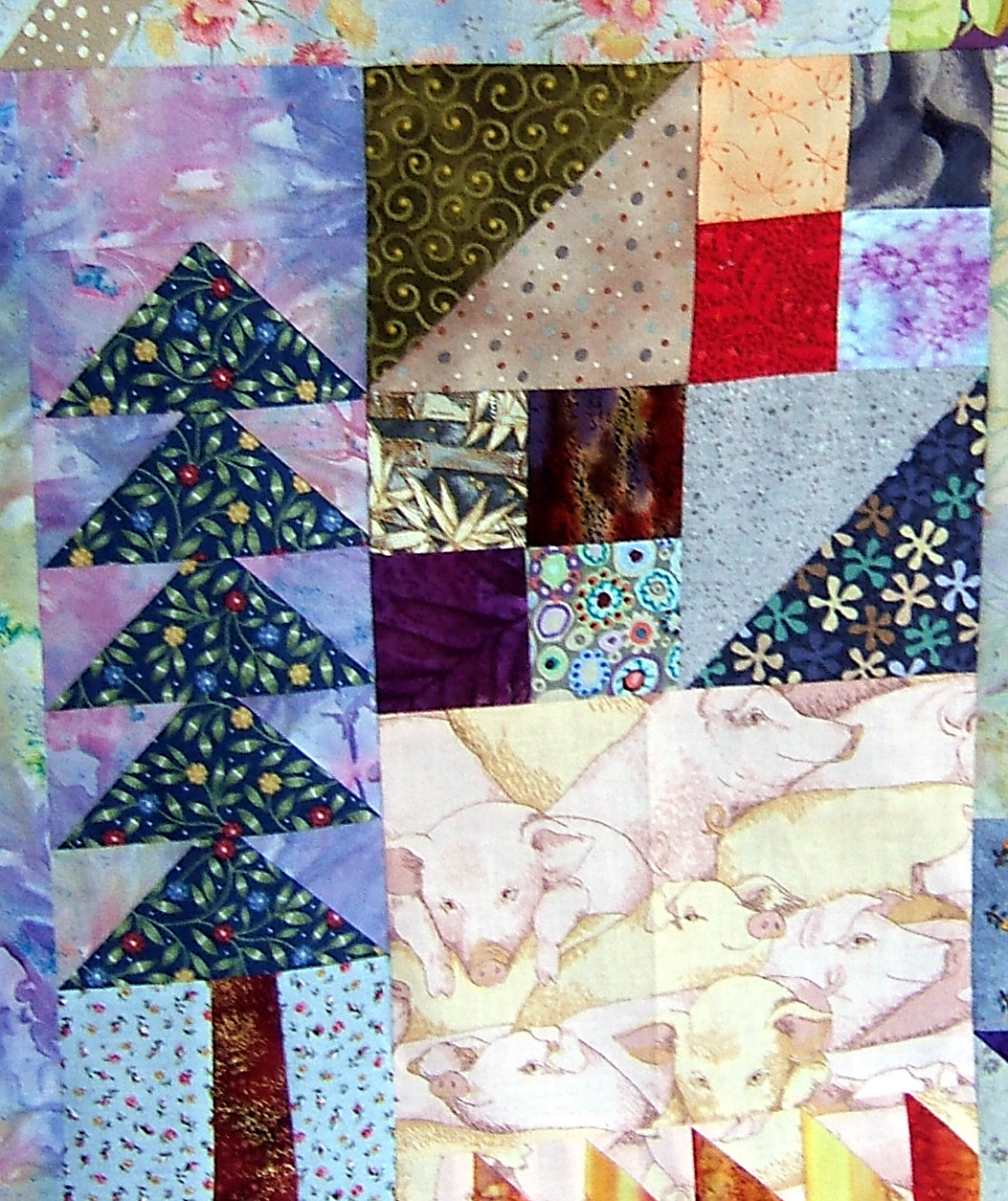 ---
Take a workshop with Katharine
Zoom talks available for groups.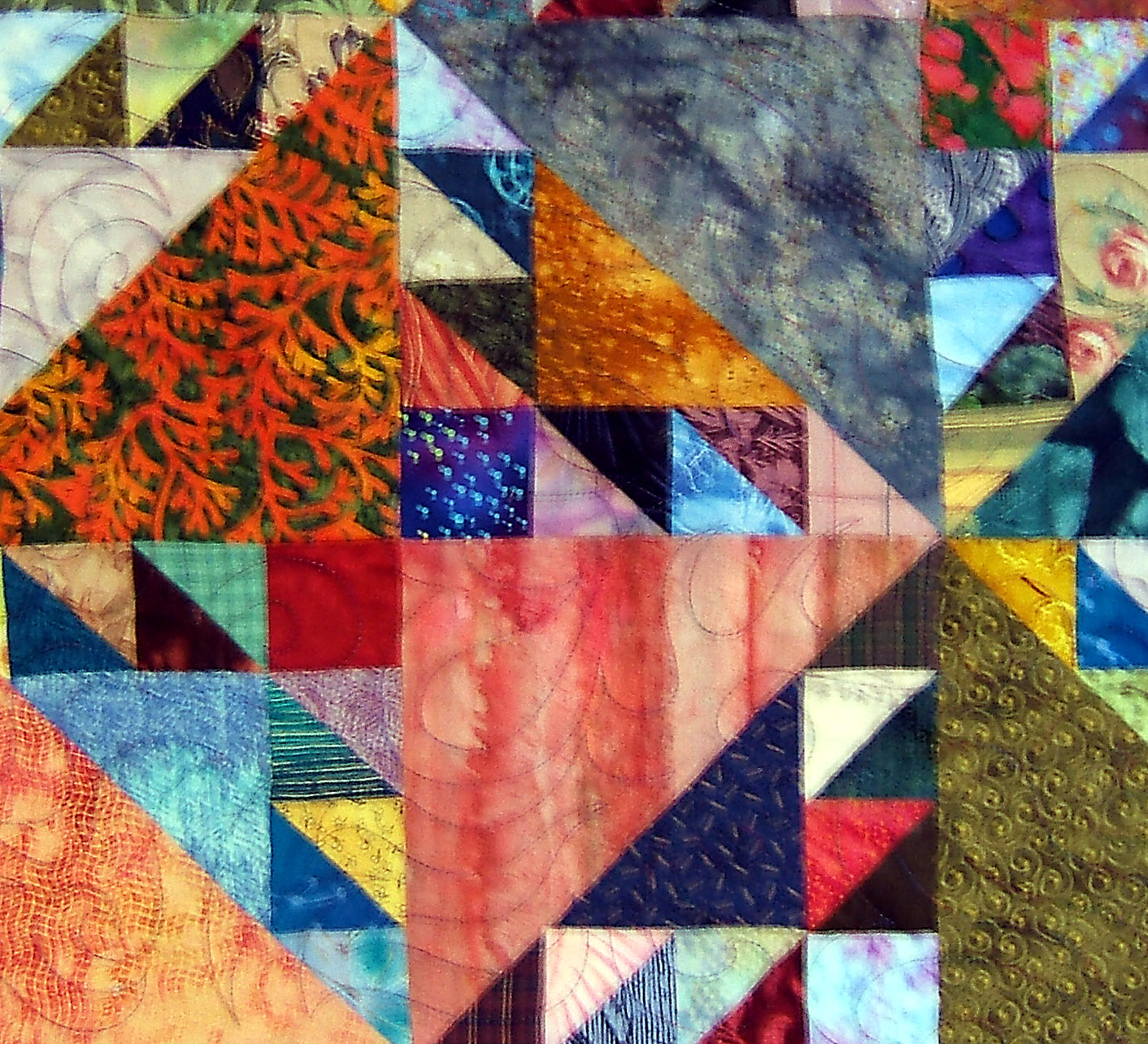 ---
Sales of collectable Mini Quilts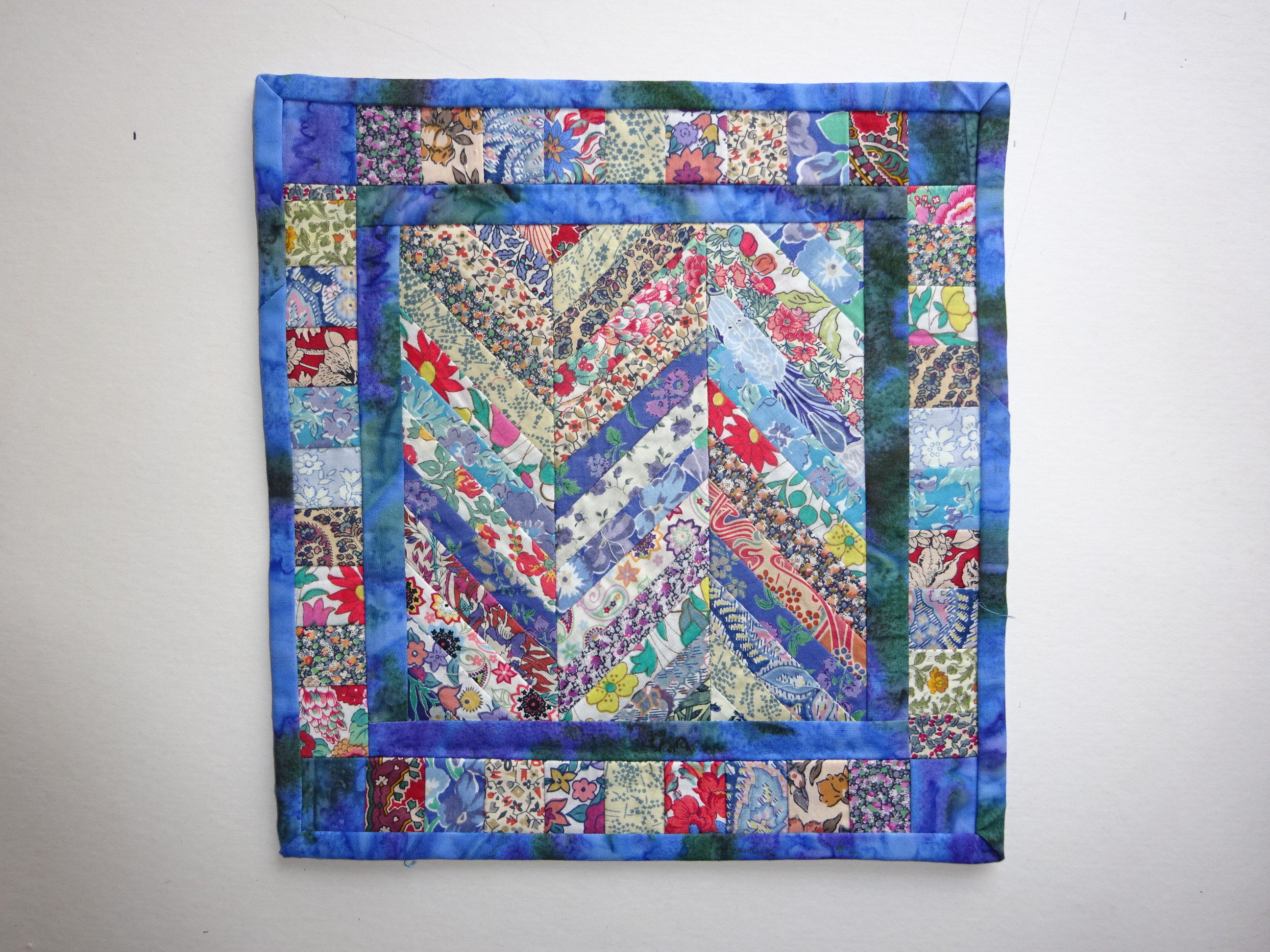 ---
Publishing Contacts.

---
Enjoy her publications, including e books, from a comprehensive reading list. See her new editon of the Encyclopedia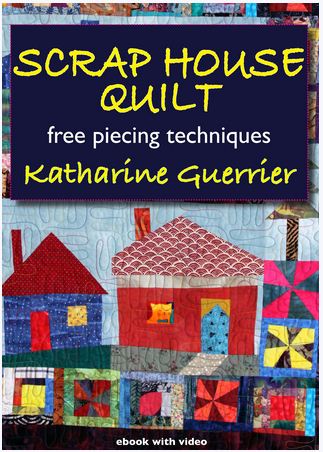 ---